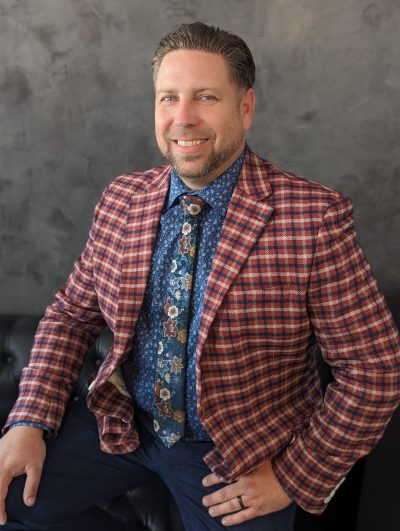 Dain Szafranski is a born and bred Las Vegas native. He can trace his roots in Nevada back to the 1890's. Dain graduated from Bonanza High School in the 90's where he specialized in being incredibly awesome. At 19 years old, Dain served a mission for the Church of Jesus Christ of Latter day Saint in Charlotte, North Carolina.
Upon returning home, Dain Started a licensed contracting company called Rock Star Tile and Stone, Inc. and then went on to attend the Southern Nevada Police Academy. He has a combined 13 years in law enforcement experience.
In 2020, Dain finished his degree in Criminology and Criminal Justice at Arizona State University, where he graduated Cum Laude. After graduating, Dain was accepted into Mitchell Hamline School of Law. Dain earned his Juris Doctorate Degree in June 2023 and plans to sit for the Nevada Bar in February of 2024.
Dain has spent the majority of his career in the service industry. Dain believes it is very important to give back to those who need help and continues to help those in need, especially those with substance abuse problems. Dain loves boating, motorcycle, cars, and skateboarding. He is a big kid at heart, but also dead serious about his commitment to help others. Dain loves to spend time with his wife, Lauren, and his two sons, Koston and Jasper.